January 15, 2011
My son and I hit the slope on Holmes Lake Dam is morning. It had been worn down from all the sledders over the last week but we thought we`d try it out. Temps were well below freezing so the slope had good ice pack on it.
It was a climb to the top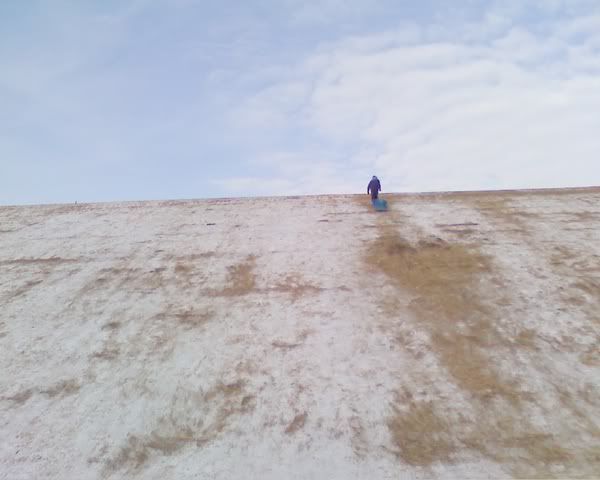 But it was a fast track my friends, you had to hang on and steer true to survive.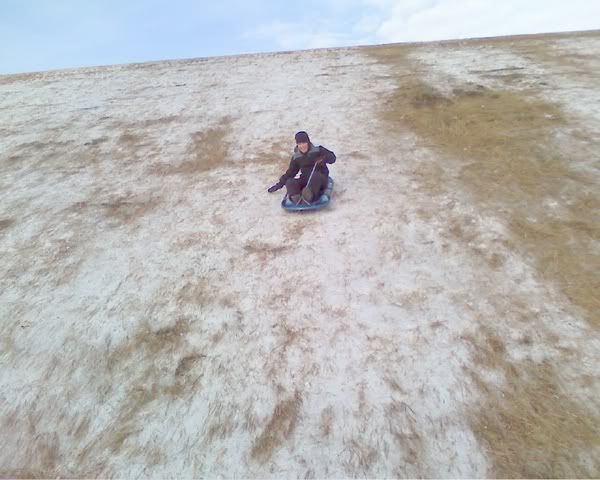 and if you didn`t your sled will leave you well behind.
survival was not a guarantee